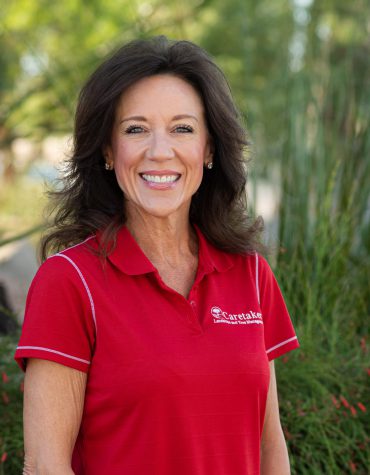 Judi Celano
Director of Business Development
Judi holds a key position on our leadership team as Director of Business Development.  She works to encourage, support and assist the Business Development Managers and support staff to the BD Department.
Having spent over 30 years in Arizona, and nearly 20 of those years serving the landscaping and property management industries, Judi understands what it takes to be a valuable resource to the HOA and Commercial communities.
At Caretaker Landscape and Tree Management, Judi uses her strong networking skills, financial background, and landscape managerial experience to add an integral part in building client relations and business development.
Originally from Minnesota, Judi grew up in a small town working at the family owned and operated business, Green Lea Golf Course.  The middle of three girls, she grew up watching her grandparents and parents work tirelessly and passionately for the family and the community.  This is a lesson that she teaches, through example, to her children and grandchildren today.  After attending Winona State University, Judi relocated to sunny Arizona where she eventually met her husband, Brian.
Judi and Brian currently reside in Gilbert near three of their five children and their three grandchildren.