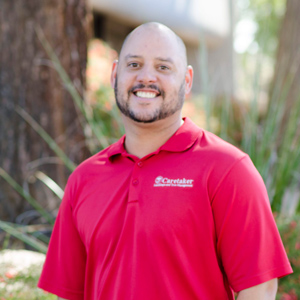 Rory Sanders
Business Development Manager
Rory brings over 11+ years of experience in Sales and has BS in Communications from Arizona State University.  Rory believes effective communication is essential to understanding clients' needs and providing value added services. He has experience working in the landscape industry generating leads, taking prospective clients through the entire sales process, and developing strategies to increase growth in the market.  Rory's role on our business development team is building new client relationships, fostering relationships with current clients and proactively obtaining bid opportunities.
Rory is originally from Maryland but has lived in Guam, Washington State and North Carolina before settling in Arizona.  He has had a passion for football and basketball since he was a child.  He played both sports his entire life and played football collegiately.
Rory is a proud husband and father of three beautiful children.  Rory's family is his motivation to attack everyday with an unrivaled work ethic.