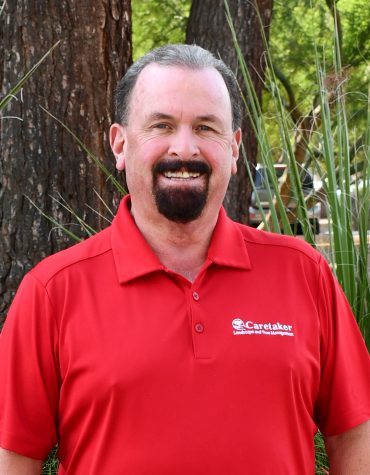 Bob Brown
Director of Enhancements
Bob Brown brings over 37 years of landscape experience to Caretaker Landscape and Tree Management. His education is in design, architecture, engineering from University of Southern California, as well as management and landscape architecture from University California, Los Angeles. His professional history includes positions as Associate Landscape Architect, Business Owner, Account Executive, General Superintendent, and Project Manager.
As Associate Landscape Architect for the City of Palmdale, California, he wrote the City Standards and Specifications for both landscaping and irrigation. As a Business Owner he designed and installed a plethora of residential and commercial properties in all size ranges. He has designed many landscapes for area resorts and has unique problem solving abilities offering cost effective solutions.
Bob and his wife have 2 grown children and reside in Gilbert.